Padre Giovanni
Padre Giovanni is the care taker of all items that were owned or in the possession of Padre Pio. He does have all records known of items from all over the world. If he does not have it in his archives itís probably not real.
So I would contact him before obtaining any objects known to be Padre Pioís.
Padre Giovanni is one of the youngest decedents of Padre Pio, he is not practicing that much but resides in California, he does have one of Padre Pio's gloves in his possession, (like Padre Tedesca) this glove was handed down to him and used for healing purposes by him.
Return to People under Padre Pio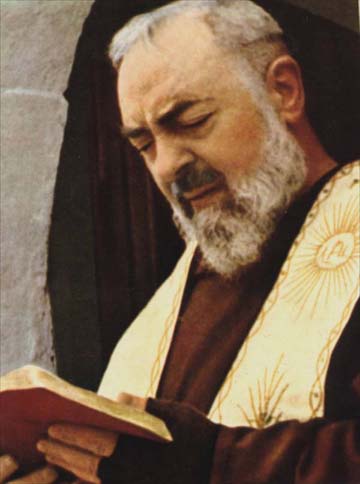 Please help the Padre Pio Foundation in this world of pain and hunger Please donate, all donations are tax deductible. Thank you.